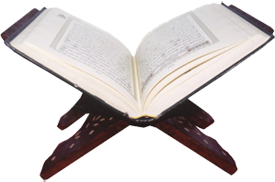 Learn how to read the Qur'an with proper pronunciation, applying the rules of Tajweed, using all authentic methods including Al Nuraniyah methods and other reading techniques.
Our programs and curriculum are suitable for children and adults that want to read and memorize the quran or gain an Ijaza certification in Quran.
Use Skype, Zoom, WhatsApp, Viber or whatever works between student and teacher.
Register Now »